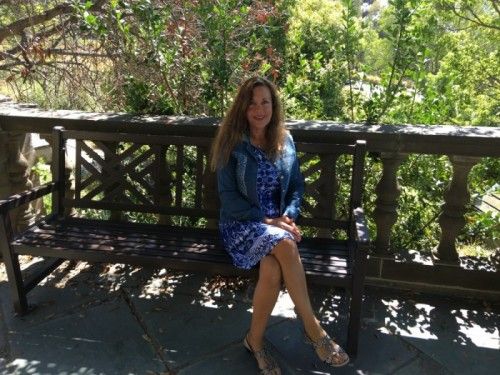 .
SINGER/SONGWRITER, WORSHIP LEADER, SPEAKER, AUTHOR, TEACHER.
Cheryl Deborah Thomas
"When I was 15 years old, I heard the gospel of Jesus Christ at an evangelistic concert! I had an amazing supernatural encounter with God and I asked Jesus to forgive me and save me! He adopted me into His great family! "
"To the Glory of God, He rescued me and later called me to be a worship leader and songwriter. He told me I would write many songs. I know this was from God because I did not have a clue how to write songs!"
For more than 20 years, Cheryl has been a singer/songwriter, worship leader, teacher (music, art, songwriting, drama), author, actress, and music/theater director!
Cheryl's songs have been used in concerts, vacation bible schools, musicals, concerts, Christian record label albums, worship leading events, and on radio programs and internet music streaming sites.
Her original, Bible-based songs and stories teach children and adults the truths of Scripture.  Cheryl recently released her new soaking worship CD "Meet Me Here" Psalms, Hymns, and Spiritual songs.
Children and adults will learn about Jesus and the truth of God's Word while learning the arts through her interactive curriculum.
Hearing God's Voice and obeying is the only way. It's funny because the first song The Lord gave her was about Samuel the Prophet hearing God's Voice. The second was "Hey, Hey, It's Good to Obey".
Cheryl's relationship with Jesus is the reason that she sings, writes, and proclaims His love and truth through music, art, theater, writing, teaching and speaking.
A note from Laura:
Hello! 
My name is Laura and I would like to introduce Cheryl Thomas to you!  She is a singer, songwriter, worship leader, music teacher, speaker, and author of songs and stories that teach children and adults truths from the Bible. She also happens to be my mom and I am so proud of the gifts that God has given her that she uses to spread the good news about Jesus! 
I am getting the word out that she is available to lead worship for both children and adults, as well as teach workshops on worship, worship ministry for kids, and songwriting. 
A little bit about her:
She is a worship leader for children and adults. She is a theater and a music director. 
She has been doing children's ministry for over 20 years.  
She is a published songwriter.
She has recorded 4 albums of original songs.  
She has written and directed musicals.
She has led worship for seminars and special events.
She has held several Children's Concerts.
She has led worship for Vacation Bible Schools. 
Please contact me for more information at: laura@cherylthomasmusic.org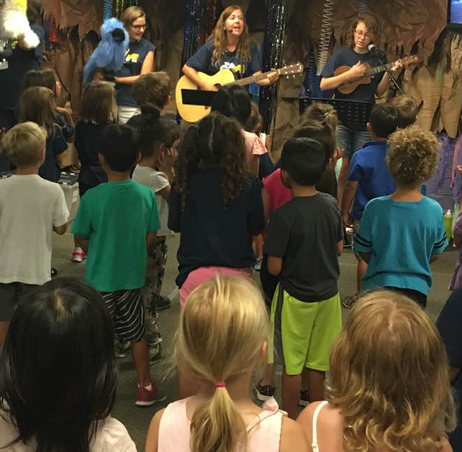 Another review:
Cheryl has been involved in worship leading for over 20 years and has a wide variety of songs that she sings accompanied by her guitar and album tracks. Along with hand motions and props her interactive performances are fun for both the young and young at heart! Her original songs range from upbeat fun bible story songs and proclamation of scripture, to songs of worship, adoration and praise.
You can hear songs from Cheryl's album We Are His Workmanship Around the World on Christian radio stations with Children's programming throughout the United States and abroad. She was also a guest on a local Orange County Cable Television program featuring her music and discussion of children's education and ministry as well as two radio stations, and recently was a guest on HSBN.TV. Cheryl also has a show called "The Art of Worship" on HSBN.TV
She has written and directed four Christmas Musicals (The Clockmaker, A Clockmaker Christmas, The Music Box, The Shepherd's Surprise). Cheryl is also an actress, cast in several musicals. She is currently directing the Musical Peter Pan Jr.
She teaches workshops on Creative Worship Leading and Songwriting (ACSI Convention).
Cheryl has shared her music and musicals at various churches in California, other states, Ireland and England, Christian schools, VBS's, Adventure City Theme Park, the Association of Christian Schools International Convention (Anaheim Convention Center), CHEA Convention, Great Homeschool Convention in California. She has several songs published with Vineyard Music Group as well as her own publishing: Kidstyme Music Productions(ASCAP) and Cheryl Thomas Music
Recent podcast with reimagine conference:
 https://simplecast.com/s/d77cbfa8